Don't you just love blueberries?
To be honest, the blueberry is a fruit that is hard for me to eat plain.
But make a crumble with them.....and I just melt into bliss.
This recipe is out-of-this-world fantastic.
And yes, I tweaked it to my liking.
Can I ever leave a recipe just the way it is?
Heavens no!!
I shared this recipe with: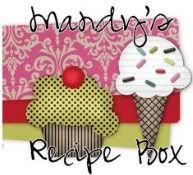 AND:
AND:
AND:
Once the blueberry crumble is cooled it can be cut into squares. That's why I gave this recipe the label "Bars".
And the lemon glaze.....perfect topping to the graham and blueberry flavors.
Blueberry Crumble with Lemon Glaze
1 c. white sugar
1 tsp. baking powder
2 c. all-purpose flour
1 c. crushed graham crackers
1 c. butter, soft
1 egg
1/4 tsp. salt
1 pinch ground cinnamon
4 c. fresh blueberries
1/2 c. white sugar
3 tsp. corn starch
Preheat the oven to 375 degrees F. Grease a 9x13 baking dish. In a medium bowl stir together 1 c. sugar, 2 c. flour, 1 c. crushed graham crackers, baking powder, salt, and cinnamon. Using a pastry blender blend in the butter and egg until the dough is crumbly. Pat half the dough into the bottom of the prepared baking dish.
In a separate bowl stir together sugar and corn starch. Gently mix in the fresh blueberries. Sprinkle the blueberry mixture evenly over the crust in the baking dish. Crumble the remaining dough over the blueberry layer.
Place in preheated oven and bake for 45 minutes or until the top is slightly brown (I would start checking at 40 minutes). Remove from oven and cool completely before applying glaze and cutting into squares.
Lemon Glaze
7 TBS powdered sugar
zest of 1 lemon
juice of 1 lemon
Whisk together and drizzle over cooled blueberry bars.
"This is to my Father's glory, that you bear much fruit, showing yourselves to be my disciples."
John 15:8
The true way to glorify God is, for God to show His glory through us, to shine through us as empty objects reflecting His fullness of grace and power.
There is nothing that glorifies God so much as for a helpless man or woman to be able to triumph, through His strength, in places where the highest human qualities will fail us, and carry in Divine power through every form of labor and suffering, a spirit naturally weak, selfish, and sinful, transformed into sweetness, purity, and standing victorious amid circumstances form which its natural qualities must perfectly unfit it. Directed by a Divine wisdom, and carried along the line of a great and mighty plan, and used to accomplish stupendous results for God and man.....this is what glorifies God. Bear your fruits!