This sandwich was absolutely perfect.
And THEY say that there is no one or no thing that is perfect.
Ha!! I have proven THEM wrong.
What is the number one sandwich served during the summer?
Of course, the BLT.
Well, I placed in my stubborn mind that there has got to be a way to transform the traditional BLT into a panini.
And I succeeded at making the transformation.
I don't have a written recipe for this sandwich, so you will have to cook with pictures.
But that is so much more fun, right?
The picture above was taken by my daughter. My camera was sitting next to the platter I was working on, and she snapped the picture button. That is when I clicked my tongue, shot her daggers, and ordered her to leave my kitchen. But as I am setting up my blog post, I realized that the picture she peskily took turned out pretty cool....
Now I feel bad.....
For the sauce on this panini I used Bolthouse Farms classic ranch. Every panini has to have a sauce of some kind. And what goes better with BLT's than ranch?
That's what I thought.....nothing.
Okay, here we go.....
I buttered one side of six slices of wheat bread, and laid them butter side down on a platter.
I then topped one slice of bread with shredded Colby Jack cheese (a good handful).
I had cooked my bacon beforehand, so it was ready to assemble on the sandwiches.
I placed three slices bacon on top of the cheese.
I topped the bacon with spinach leaves.
Dotted the spinach leaves with ranch dressing.
Placed a tomato on top of the spinach and ranch.
Yes, there is one sandwich that is minus the tomato.....Sean doesn't like tomato!
I sprinkled the tomato with dried oregano, and topped with more cheese (a good handful).
I placed the empty buttered bread pieces on top of the assembled BLT (butter side up), and placed them in my George Forman grill.
And I don't have a time on grilling them. Just brown them to your liking....
If I had to guess, I would say 5 to 7 minutes.
A piece of advice....be very careful when you take the first bite. The spinach and tomato get very hot.
This has been linked to: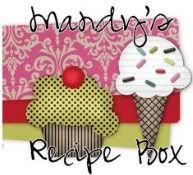 AND:
"Finally, be strong in the Lord and in the strength of His might. Put on the whole armor of God, that you may be able to stand against the wiles of the devil."
Ephesians 6:10-11
Prayer and the armor of God; it is impossible to divide these two. As we have been attempting to see, putting on the armor of God is not something merely figurative, it is an actual thing you do. The armor is remembering what Christ is to you, and thinking through the implications of it in terms of your present struggle and experiences. Putting on the armor is something that is done in the realm of your thought life. Your thought life is an adjustment to the attitude of your heart to reality, to things as they really are. Your attitude is thinking through the implications of the fact which revelation discloses. Thinking is always the necessary thing to do in trying to face life.
The problem with our lives is that we do not see them as they are. We are so led on by life, we suffer from such strange illusions. Because of the illusions we must have scripture. Reading scripture and prayer is part of putting on the armor, allowing Christ in your life in terms of your present situation. It is all done in the realm of the thought life.
Prayer releases in our own lives and in the lives of others the immense, the enormous resources of God to strengthen the spirit and give inner stability and power to meet the pressures and problems of life.
Do you put on the armor daily?