HAVE A GREAT 4TH OF JULY!
There is just something about a bundt cake that screams.....PERFECT!
Isn't that gorgeous?
And sometimes I get in the mood for something fattening,
something buttery,
and something sweet.
I found this recipe creeping through Pinterest and I just knew I'd have to make it.
Anything that says BUTTER.....I am ready and willing!
the
sugar amount.....I just about jumped out of my skin. Holy Crow!!
I think not!
That is the only thing I changed in this recipe.
The rum sauce just makes this cake divine.
You probably shouldn't eat this cake without the rum sauce.
This cake is so easy to make, and when you present it and serve it,
it will make you look like you spent hours in the kitchen.
And I have plans for this cake.
Just wait and see what I'm going to do with it.
Kentucky Butter Cake
1 1/2 c. sugar
4 eggs
2 sticks butter, soft
2 tsp. vanilla extract
1 c. buttermilk
3 c. all-purpose flour
1 tsp. salt
1 tsp. baking powder
1/2 tsp. baking soda
In a large bowl cream sugar, eggs, butter, and buttermilk together with mixer. Add flour, salt, baking powder, baking soda, and vanilla. Mix well. Pour batter into a well greased (cooking spray) bundt pan. Bake in a preheated 325 degree F. oven for 55 - 60 minutes, or until wooden pick comes out clean (mine was closer to the 55). Let cool in pan for 30 minutes before removing.
Rum Sauce
1/2 c. sugar
1/3 c. butter
3 TBS water
2 tsp. Malibu Rum (and if the rum spills over the tsp., that's fine.....)
Combine all ingredients in a saucepan and cook over medium heat until fully melted. Do not boil! Pour over individual servings. The cake will soak up the sauce.
This recipe is linked to: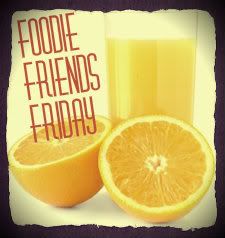 Good Recipes Online