Welcome to Foodie Friends Friday #5
Have fun!
Link up (3 of your favorite recipes, please link back to FFF)!
And spread some foodie love by viewing and
commenting on some of the other great recipes.
Don't forget to come back on Sunday to vote for your 3 faves....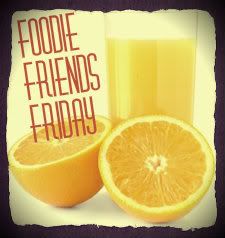 How many of you have fresh green beans coming
out of the garden by the bushel?
Okay, the weather hasn't been all that great this growing season.
Just tell me to shut up!
But if by chance you are over populated with green beans,
just look what I found lost in my archives.....
Another great party last weekend!
You know, the weekend is a perfect time to put
together your recipe, or grocery list for the week to come.
And where else can you find great recipes?
Of course, right here at the linky party.
I bet you could find a recipe for every day of the week
that would cover breakfast, lunch, and dinner.
Last weekend there were 134 participants (recipes).
How cool is that? Don't have to spend any money for this
cookbook.....
The top three voted recipes from last weekend are:
(Awesome job!)
(Great work!)
And the #1 most popular recipe is,
With Bailey's Fudge Frosting
(Amazing!)
And the recipes with the most clicks (views) are:
and in the #1 spot for most clicks is,
(Fabulous work "most clickers"!)
A host favorite is:
What can I say? I love, love, love Greek!
Onward to the rules (that no one likes, but must be applied).....
Step 1: Make sure that your three (3) recipes linked are:
Recipes made and photographed by you

Not part of a sponsorship/sales/giveaway or other promotion/part of a linky party

Linked to the recipes specific page, not your homepage
Step 2:
*If you want to be bestest foodie friends....
Grab our Foodie Friends Friday button and put it on your foodie page to share our Friday party

Take some time to visit and comment on some of the submitted links

You are also invited to come on over and "like" us on facebook too, tweet us some lines, and follow on pinterest
***Please note, by linking to the Foodie Friends Friday blog party you are giving us permission to use photos/links on this blog and any of its affiliated Web sites or publications. If photos/recipes are used, proper credit/links will be published with them. We would like to see you have a good time and share your amazing recipes with the cyber world, spread some blog'n love, and get to know each other.
Have fun, and Thank You for visiting!
Your Hosts: