I finally made a meal.
Can you believe it?
I finally took time out to cook.
But you can clearly see what I had on my mind.
BEER!
I bought this beer to make cupcakes with.
What?
Cupcakes made with beer?
Yup!
Cupcakes made with beer.
And I will soon find the time to make them too.
I decided to give my crock pot a chance to take on the heat instead of me.....
heating up an oven sure does drive up the temps,
and it's been like 1,000 degrees outside.
Okay, maybe not 1,000. But it sure does feel like it sometimes.
I will for sure be making this again
and again
and again
The spices and the beer made everything perfect. And the chicken just falls off the bone. I even put some of the
beer
broth on top of my red skinned ranch mashed potatoes.
Crock Pot Beer Chicken
1 bottle beer (I used Samuel Adams Blackberry Witbier)
1/2 tsp. garlic powder
1/2 tsp. basil
1/2 tsp. smoked paprika
1 chopped sweet onion
Crushed black pepper and salt to taste
1 pkg chicken thighs, bone in (you can use whatever cut of chicken you want in this recipe)
McCormick's Parmesan herb seasoning
Pour beer in crock pot and add spices and chopped onion. Lay the chicken pieces on top of the liquid, sprinkle with Parmesan herb seasoning. Cover and cook on high for 4-5 hours. Cook on low for 8 to 10 hours.
*Note- I saved the broth to use in stew (maybe a chicken stew?)
This recipe is linked to:
Manic Monday
Recipes For My Boys (Thursday's Treasures)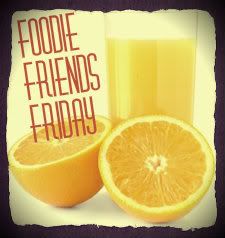 Foodie Friends Friday