Isn't that gorgeous?
These apple dumplings are a lot different than the pie crust covered apple dumplings.
These are like the dumplings you find in soup.
Fluffy, gooey, rich, and they will for sure make your tongue lick your eyebrows.....
I wanted to show you how they had to cook. They had to cook in a covered pot for about 15 minutes. I was hoping you could see them through the lid. My camera did good.....
Just add to the deliciousness, and knowing that this time of year is all about caramel and chocolate, right?
I decided to drizzle the goodness on top of my dumpling.
Out-of-this-world fantastic. It added so much richness to the already available caramel sauce.
I had to show you the inside. You can see how fluffy they are.....
Gorgeous!!
This recipe belonged to my grandmother.
It is linked to: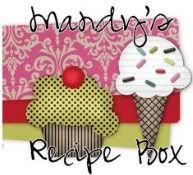 Caramel Apple Dumplings
Sauce:
1 1/2 c. water
1 c. packed brown sugar
2 TBS butter
1 tsp. vanilla
Dumplings:
1 1/4 c. all-purpose flour
1/4 c. sugar
1 1/2 tsp. baking powder
1/2 c. milk
2 TBS butter, melted
1 tsp. vanilla
1 c. shredded unpeeled Granny Smith apple (1 apple)
1 TBS hot caramel ice cream sauce
1 TBS milk chocolate chips
In a large saucepan (I used a dutch oven) combine sauce ingredients; bring to a boil, stirring constantly. For the dumplings, combine flour, sugar and baking powder in a large bowl. Add milk, butter, and vanilla; stir until moistened. Gently fold in apples. Drop by heaping TBS into the boiling sauce. Cover and cook over low heat until a knife inserted in the center comes out clean, about 10 to 15 minutes. Serve warm with caramel/chocolate drizzled on top.
In a microwave safe dish heat caramel and chocolate chips until melted. About 20 - 25 seconds.