These are definitely different. Instead of the normal carrot cake with cream cheese frosting, these have a citrus frosting. The frosting is kind of tangy and mixes well with the sweet carrot cake.
I whipped these up for our Arizona company a few days ago. Everyone really liked them. And it is a perfect summertime cake.
AND:
AND: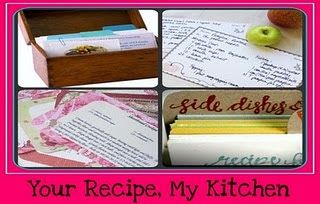 Carrot Cake Bars
1 1/2 c. all-purpose flour
1 tsp. baking powder
1/2 tsp. ground ginger
1/4 tsp. baking soda
2 eggs, lightly beaten
2 1/2 c. shredded carrot (I had one pineapple ring that I shredded with the carrots)
3/4 c. packed brown sugar
1/2 c. golden raisins
1/2 c. vegetable oil
1/4 c. honey
3 tsp. pineapple juice
Preheat oven to 350 degrees F. In a large bowl stir together flour, baking powder, ginger, and baking soda. In another large bowl stir together eggs, carrots, brown sugar, raisins, oil, honey and pineapple juice. Add carrot mixture to flour mixture; stir just until combined. Spread batter evenly in an ungreased 13x9 inch baking pan. Bake about 25 minutes or until a wooden toothpick inserted in the center comes out clean. Cool in pan on a wire rack. Spread cooled bars with Citrus-Cream Cheese Frosting. Cut into bars.
Citrus-Cream Cheese Frosting
In a medium bowl beat on 8 oz. package softened cream cheese and 1 c. powdered sugar with an electric mixer on medium speed until fluffy. Stir in 1 tsp. finely shredded lemon peel, and 1/2 of a lightly squeezed (juice) lemon.
Spread on cooled carrot cake bars.
"The Lord will guide you always; He will satisfy your needs in a sun-scorched land and will strengthen your frame. You will be like a well-watered garden, like a spring whose waters never fail."
Isaiah 58:11
We cannot be saved by deeds of service without faith in Christ, but our faith lacks sincerity if it doesn't reach out to others. Fasting can be beneficial spiritually and physically, but at its best, fasting helps only the person doing it. God says He wants our service to go beyond our own personal growth to acts of kindness, charity, justice, and generosity. True fasting is more than what we don't eat; it is pleasing God by applying His Word to our society. Be a well-watered garden...reach out to others.