Happy Fourth of July Everyone!
Stay safe and enjoy all your family and friends today!
There is a story behind this chicken salad. And just a little info for you right now; this is the best chicken salad I have ever had. It will for sure be made over, and over again in my home....and for pot lucks....and for picnics....and for get-togethers....and for parties....and for snacks....and for, and for, and for.....Did I cover everything?
This was served at a fellowship meal at my church. My son, who was sitting beside me, kept poking me in the arm. "Mom, you have got to get this recipe", over and over again. I finally got up and searched the church kitchen until I found the creator. Diane Perkins immediately emailed me the recipe (when she got home). So the rightful owner is Diane.
You just throw everything in a bowl and stir.
And the colors in this chicken salad are fabulous too.
Flat bread + honey chicken salad = fantastic
This recipe is linked to: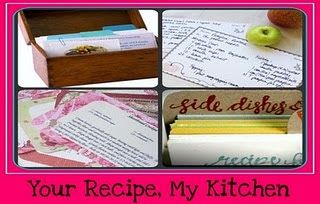 Honey Chicken Salad
4 c. chopped cooked chicken (I used boneless skinless chicken breast halves)
1 c. sweetened dried cranberries
1 1/2 c. mayonnaise
1/4 tsp. salt
1 1/2 c. diced celery
1/2 c. shredded carrot
1/2 c. chopped pecans, toasted (to toast the pecans: cover an oven safe pan with aluminium foil. Place pecan pieces on foil, and spray lightly with cooking spray. Place in a 350 degree F oven for 4 1/2 minutes. Remove and stir. Place them back in the oven for another 4 1/2 minutes).
1/3 c. honey
1/4 tsp. crushed black pepper
Stir together chicken, celery, carrots, cranberries and pecans. Stir together remaining ingredients. Add to chicken mixture. Stir and chill.
"Still another said, "I will follow you, Lord; but first let me go back and say good-by to my family.""
Luke 9:62
What does Jesus want from us? Total dedication, not halfhearted commitment. We must accept the cross along with the crown. We must count the cost and be willing to abandon everything else that has given us security - without looking back. With our focus on Jesus, we must allow no distractions. That doesn't mean we must leave our family and never speak to them again. We must focus on Jesus, and through our family become one (many strong) disciple for Jesus.