Don't you just love TNT (Tried and True) recipes?
I do!
They are never fail, perfect, and the best.
This recipe is linked to:
And also here: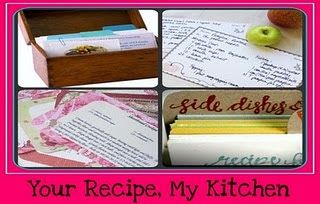 That is my mom and her husband.
They are the most helpful people you will ever meet. They will do just about anything for anyone.
My mom called me at the beginning of the week asking for an oatmeal banana bread recipe. She doesn't like the smooth texture of regular banana bread. She wanted to kick it up a notch.....
I did my research and emailed her a recipe that I thought would benefit her needs.
She dropped off a half a loaf at my house, and since I am not a banana bread fan, I wasn't too excited about the half a loaf.
But to make my mother happy, I tried it.
Boy am I glad I did. What an amazing banana bread. She even added blueberries to the mix.
What a genius!
Since I have been tempting you with cream cheese through the whole post, here is a slice saturated in cream cheese.
Don't tell anyone, but this was my late night snack.
Banana Blueberry Oatmeal Bread
1/2 c. walnuts, chopped (optional)
1/2 c. blueberries
Preheat oven to 350 degrees F. Grease one loaf pan and set aside.
Cream together the applesauce, butter, and sugar. Add eggs and vanilla, beat until fluffy.
Mix together the flour, oatmeal, baking soda, salt, and cinnamon. Add dry ingredients alternately with bananas and milk. Mix until blended. Fold in blueberries and walnuts, pour into prepared pan. Bake for 50 to 60 minutes; remove from oven and cover for 5 minutes. Remove from pan and finish cooling on wire rack.
"Everyone who quotes proverbs will quote this proverb about you: "Like mother, like daughter.""
A mother is the Bible's most honored woman, and great stress is laid upon the influence of mothers. The word "mother" or "mothers" appears in the Bible almost 300 times, and the word "mother-in-law appears 11 times and always in reference to Naomi, mother-in-law of Ruth. The phrase "And his mother was...." appears 20 times in II Kings and II Chronicles. The phrase underlines the importance attached to the mothers of kings.
The love of children was deep in the hearts of Hebrew women, and the mother was regarded with the deepest reverence.