These are the tiniest cookies I have ever baked.....but the flavor that is packed into these little cookies is out of this world fantastic.
In this cookie's case, it's not the size that matters.
I found this recipe at
Two Peas & Their Pod
. I made a few changes, but nothing so drastic that it would make a difference.
I have been staring at this bag of Lucky Charm marshmallows for weeks now, and finally found something that I could put them in.
Marshmallows + graham crackers + chocolate = S'mores
I used the Goldfish S'more mix for the graham cracker ingredient. Yup, I used the whole bag. It's okay though, the bag is small. The Goldfish S'more mix already has mini marshmallows in it, and I went ahead and crushed them with the little Goldfish crackers.
The more marshmallow, the merrier......
I used my smallest cookie scoop (I think the tsp. size) to place the cookie dough on the baking sheets.
Pressed each one lightly and placed a Hershey's chocolate kiss on top. Most of these went to a bake sale, and the left-overs were inhaled by my son.
You can tell how small they are when you compare them with a quarter. One bite wonders.....
This recipe is linked to: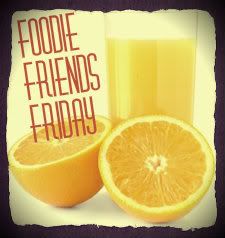 Mini S'more Cookies
1 c. graham cracker crumbs (Goldfish S'more mix)
1 1/4 c. bread flour
1/2 tsp. baking soda
1/2 tsp. salt
1/2 c. butter, room temp
1/2 c. brown sugar
1/3 c. granulated sugar
1 large egg
1 tsp. vanilla extract
1 c. mini chocolate chips
1/2 c. Jet-Puffed vanilla Mallow Bits (Lucky Charm marshmallows)
Hershey's Kisses
Preheat oven to 350 degrees F.
In a large bowl, whisk together the cracker crumbs, flour, baking soda, and salt. Set aside.
In the bowl of a stand mixer, beat the butter and sugars until creamy and smooth, about 3 minutes. Add in egg and vanilla and mix until combined. Slowly add the dry ingredients and mix until just combined.
Stir in the mallow bits and mini chocolate chips. Roll a tsp. of cookie dough into a ball. Press lightly on the dough ball and place a Hershey's kiss on top (press lightly). Continue making all the cookies.
Place the cookies on a cookie sheet 1 inch apart. Bake for 6 - 8 minutes, or until cookies are set. Cool on the baking sheet for a couple minutes before removing to wire racks.
This recipe is linked to
Melt in Your Mouth Monday