I was featured at:
This is one FANTABULOUS muffin, and I owe it all to
Sweet Pea's Kitchen
. Her Orange Marmalade Muffins was the inspiration for this recipe.
When all else fails.....I turn to Sweet Pea's Kitchen. She always has awesome recipes to offer. Spend some time there today and look around. I found her Orange Marmalade Muffins from 2011. So that tells you right there that her blogging abilities have been going on for a while. And usually a blogger only gets better with age. Right Sweet Pea?
And did you notice the topping on these muffins? It came from the left-over crumb toppings from the
Mini Lemon/Blueberry Muffins
just last week.
I have to tell you, I think I got a handle on the problem with my photos. As you can see, in the top picture it was taken inside under florescent lights. ICK!!
This one was taken outside in the gorgeous sun. YUM!
I think I will be heading outside with all my foods from now on. Natural lighting is the best.
And while I'm out there, a picnic doesn't sound like a bad idea.....
Or morning muffin and coffee
Or an afternoon snack on the porch
Or an evening with a good book and muffin
Or ____________________
This recipe is linked to:
And:
And:
Recipes For My Boys
And: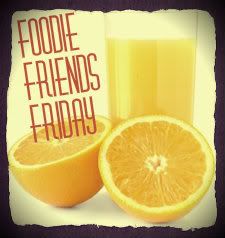 Orange/Apricot Muffins w/Blueberries
3 c. flour
2 tsp. baking soda
1/2 tsp. salt
1 c. buttermilk
3/4 c. sugar
1/2 c. apricot preserves
2 large eggs
1/4 c. canola oil
3 TBS butter, melted
Orange juice (the juice from one orange)
Orange zest (zest from one orange)
1 small container fresh blueberries
Crumb topping recipe
Preheat oven to 400 degrees F. Line 12 muffin cups with liners.
In a large bowl whisk together the flour, baking soda, and salt.
In the bowl of a stand mixer, mix buttermilk, sugar, and apricot preserves until fairly smooth.
Add eggs, melted butter, oil, orange zest, and orange juice. Mix until smooth.
Add the wet mixture to the dry and stir just until combined. Gently fold in blueberries. Place batter into lined muffin tin till the cups are almost full. Bake until lightly browned 16 - 18 minutes, or until wooden pick tests clean. Cool muffins in pan for about 5 minutes. Then move to wire rack.