Sometimes I long for a good sturdy cookie, and then other times I have to have the soft, melt in your mouth kind.
Today was a "sturdy" day.
These cookies are the perfect combination of crunch on the outside and chewy on the inside. I am very impressed with the results.
I used a fork dipped in powdered sugar to flatten the cookie dough mounds (which gives them a little more outside crunch).
Sometimes I long for a coffee-dunker cookie. These definitely hold true to the coffee dunk. Very, very yummy....
They even hold true to the milk dunking technique. And I'm sure these would be amazing crumbled on top of a parfait. HUMMMM....I may have to try that.
You may have a parfait coming your way..?..?..
This recipe is linked to: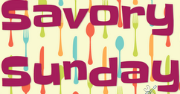 AND: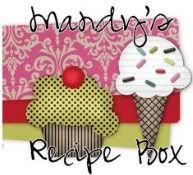 And:
AND:
Raisin Toffee Oatmeal Cookies
2 sticks butter, room temp
1 c. lightly packed, light brown sugar
1 c. granulated sugar
2 large eggs, room temp
2 tsp. vanilla extract
1 1/2 c. all-purpose flour
1 tsp. baking powder
1 tsp. ground cinnamon
1 tsp. salt
3 c. old-fashioned oats
1 1/2 c. golden raisins
1 c. English toffee bits
Preheat oven to 350 degrees F.
Line baking sheets with parchment paper (I used baking stones, and the toffee caused them to stick a little. Not bad though).
In the bowl of a stand mixer fitted with the paddle attachment, beat the butter, brown sugar, and granulated sugar together on medium-high speed until light and fluffy, about 2 minutes. With the mixer on low, add the eggs, one at a time, and then the vanilla.
In a medium bowl, sift the four, baking powder, cinnamon, and salt; Mix flour mixture into the butter mixture. Mix in oats. Stir in raisins and toffee bits just until combined.
Drop batter by heaping tablespoons onto the baking sheets, spacing the cookies two inches apart. Flatten slightly with fork dipped in powdered sugar. Bake for 11 - 13 minutes (on stones, mine took 18 minutes), (I took mine out of the oven when the edges were browned). Transfer the cookies after sitting a few minutes on baking sheets to a cooling rack.
"Brothers, I do not consider myself yet to have taken hold of it. But one thing I do; Forgetting what is behind and straining toward what is ahead, I press on toward the goal to win the prize for which God has called me heavenward in Christ Jesus."
Philippians 3:13-14
We have done things which cause us to feel ashamed, and we live in the tension of what we have been and what we want to be. Because our hope is in Christ, however, we can let go of past guilt and look forward to what God will help us become. Don't dwell on the past. Instead, grow in the knowledge of God by concentrating on your relationship with Him now. Realize that you are forgiven, and then move on to a life of faith and obedience. Look forward to a fuller and more meaningful life because of your hope in Christ.