Welcome to Foodie Friends Friday #7
Link up your 3 most favorite recipes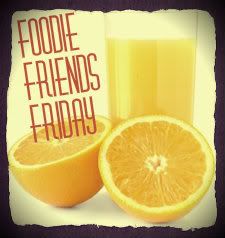 There is another giveaway this week for the three top voted
entrees. Awesome! HUH?
And it's a cookbook.....Most everyone loves cookbooks.
This electronic cookbook is coming from a sponsor
called Around the Table with Tami.
Now get those recipes linked up so you have a chance to win.....
Two years ago lost in the archives, I was making Yellow
yellow peppers you will ever see.....and the nutrition
information about the pepper is beneficial too.
The awesome recipes with the most clicks last week are:
(Congratulations with the awesome sweetness!)
(Awesome Scrumptiousness!)
(Everyone loves Nutella greatness! Congrats!)
The top 3 most voted recipes are:
(hope you enjoy your prize package of granola)
#3 Cooking from a Stay at Home Mom with
(Awesome!)
(Great Work!)
#1 Hun What's For Dinner with
(In your face Awesomeness!)
All three of these most voted recipes will receive the
giveaway prize of granola. Keep up the great work everyone!
This looks so simple, even I could make it.....
Now onto the rules that no one likes, but must be followed: